Misplaced your TAP card? With Balance Protection, your TAP card may be gone but not your balance. Enroll now!

This is a no-brainer
In the event your card is lost or stolen, you can report it and the unused balance will be returned to you on a new card for just $5. Or if you have another registered TAP card you can simply transfer your balance.*
If you are a Senior, Disabled, or Student rider, or if you ordered your card online, you are automatically enrolled in the TAP Balance Protection Program.

* TAP Regional Services will restore the value of what is on your card as of the date and time it was reported lost or stolen. This is subject to a three-day waiting period. Please see section 7.2 of the TAP Cardholder Agreement for full details.
How to report a lost or stolen card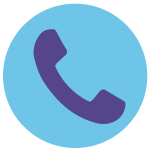 Call us
866.TAPTOGO
(866.827-8646)
Open:
Monday - Friday
8am - 4:30pm
Closed:
Saturday - Sunday
Online